Muhurat Trading in 2021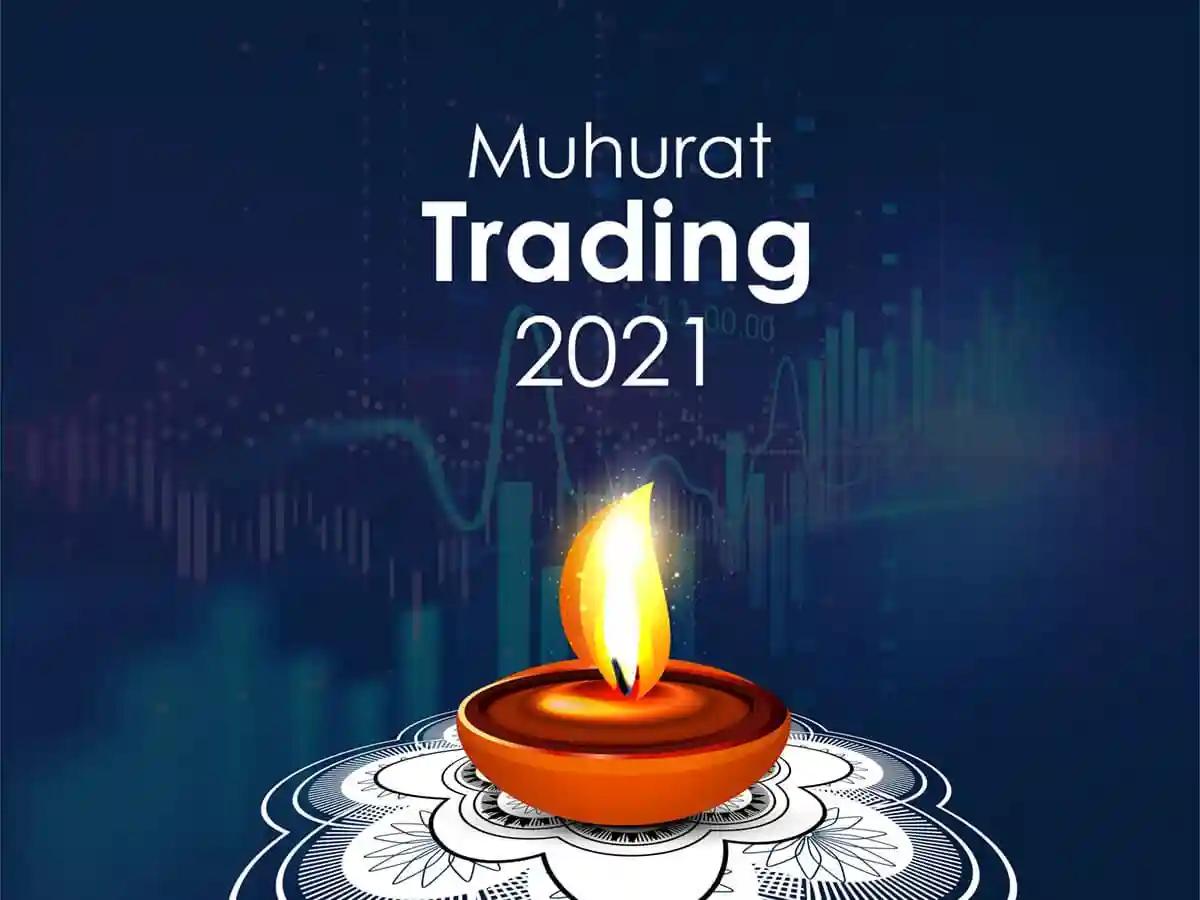 One of the famous and auspicious festivals according to the Hindu Calendar, Diwali is the festival of giving and receiving love that spreads positivity over negativity and lightens up the Indian Stock market trend.
Diwali is surrounded by a myriad of beliefs, customs, and traditions, as is true of any religious celebration. Muhurat trading is an example of one of these customs. Let's discuss the significance of Muhurat Trading in the Indian Stock Market.
What is Muhurat Trading, and how does it work?
Let's have a look at the term Muhurat before we address the question of what Muhurat trading is. The term 'Muhurat' refers to a fortunate time. Muhurat is a Hindu term that refers to a time when the planets are in a favourable alignment, ensuring pleasant outcomes.
Muhurat Trading is a common norm among Indian traders. This is a one-hour session on Diwali day that is considered fortunate for stock investing. Every year, the stock exchange sets the timing for Muhurat trading.
People who trade during this one hour have a better chance of accumulating wealth and prospering throughout the year. This period usually occurs in the evening of Diwali, and most people opt to buy stocks as a gift to Goddess Lakshmi. This is exclusively found in the Indian stock markets.
Muhurat Trading has a long history.
How long has Muhurat Trading been in business?
Stockbrokers have traditionally begun their new year on Diwali day. As a result, on Diwali, during the auspicious Muhurat, they would create fresh settlement accounts for their clients.
On Diwali, the brokerage community would also do Chopda Pujan or worship their ledgers. Muhurat trading was linked to a number of ideologies.
Because people feel the month is auspicious, Muhurat trading has evolved into more of a symbolic than a cultural gesture. The majority of Hindu investors do Lakshmi Pujan before investing in strong companies that can provide good long-term profits.
What takes place during Muhurat Trading?

For a limited time during Diwali, both the NSE (National Stock Exchange) and the BSE (Bombay Stock Exchange) allow trading. The following sections are usually included in the session:
The Normal Market Session- The normal market session is a one-hour period during which the majority of trading takes place.
Block Deal Session- When two parties agree to buy or sell a security at a fixed price and notify the stock exchange, it is known as a block deal session.
Pre-Open Session- The stock exchange sets the equilibrium price before the market opens (usually around eight minutes)
Call Auction Session- A trading session for illiquid securities. If security meets the exchange's standards, it is classified as illiquid.
Closing Session- Traders/investors can place a market order at the closing price during the closing session.
On November 4, 2021, stock exchanges will hold their customary one-hour special 'Muhurat' trading between 6:15 pm and 7:15 pm, determined by astrology.
From 5.45 p.m. to 6 p.m., there will be a block deal session. Between 6 and 6:08 p.m., there will be a pre-open session. Settlement responsibilities would apply to all trades made during the Diwali Muhurat trading session.
Who Can Take Advantage of Muhurat Trading?

Because trading volumes are high, the Muhurat trading session is a favourable time to buy or sell equities. In addition, the market is usually bullish since the festive atmosphere of success and affluence encourages individuals to be positive about the economy and the markets. As a result, the Muhurat trading session is an ideal opportunity for both experienced and inexperienced investors and traders to take advantage of muhurat trading.
Diwali is meant to bring wealth and success to those who believe in fortunate planetary alignments. As a result, if you've never invested in stocks before, Diwali is a perfect time to start.
Most investors/traders will buy and/or sell stocks as a gesture to appreciate the auspiciousness of the day, so experienced day traders can benefit from this session.
It's possible that the emphasis isn't so much on profit as it is on the gesture. As a result, experienced day traders might benefit handsomely by taking positions after thorough evaluation. Since the pandemic wreaked havoc on businesses and livelihoods, this year has been a disaster for the economy. While many experts predict a successful Muhurat trading session in 2021, you should maintain your enthusiasm in your heart and use your intellect to make trading decisions.
Wrap Up!
Before investing in a company's stock for the long term, investors must ensure that they adhere to the company's fundamentals. The Muhurat trading period is usually a frenzy of activity even though it is believed that no smoke without fire there could be some truth in the rumour but you have to stick to the essentials and invest according to your risk tolerance and investment strategy.